Cs20 Crossbar
Crossbar is our premier cycle stand. A well engineered simple stand with legs made from solid 15mm thick stainless steel and a 75mm diameter crossbar. The round top profile of the legs is machine cut and the crossbar is discretely screw fixed to the legs to give a crisp 'city' look.
Black powder coated legs come as standard (extra for other colours).
Fixing
A below ground baseplate fixing 180mm below finished ground level.
Dimensions and weight
L1000 x W80 x H775mm (955mm overall)
30kg approx.
Download Crossbar data sheet
All product design and images are Copyright Street Furniture Works Ltd. There may be changes of detail to the specification of the products from that illustrated.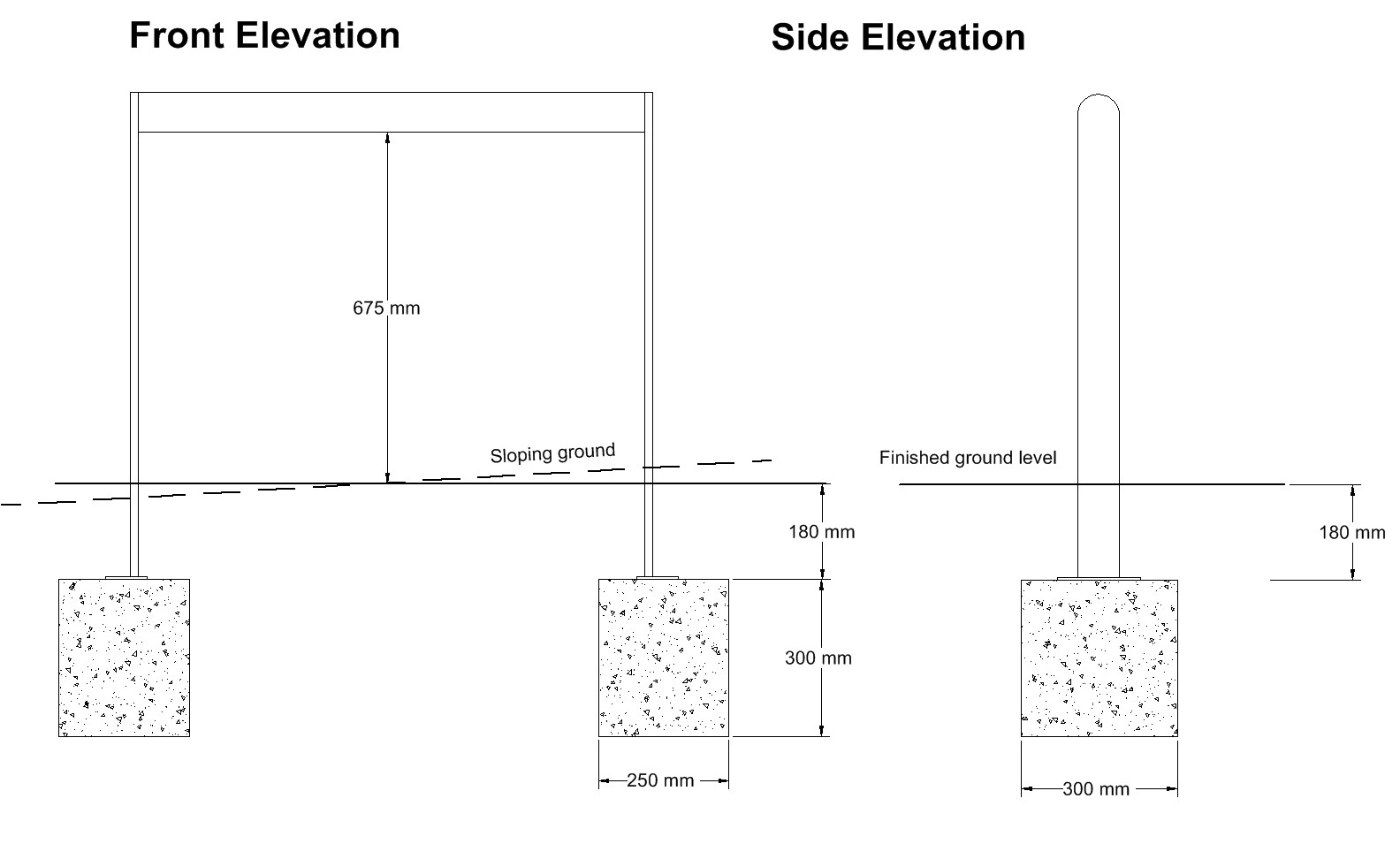 IMPORTANT
Please download data sheet for full installation, operation and maintenance liability guidelines
FOUNDATION AND FIXINGS MUST BE TO OWN ENGINEERS FINAL SPECIFICATION AND APPROVAL