Gr30 Mesh tree grille
Our Mesh tree grille for pedestrian areas is made in galvanised or stainless steel and can be manufactured in any rectangular shape and most sizes to accommodate watering points or uplighters. The grille is designed to be used in combination with the Sf20 Ground frame.
Weight 25kg approx. each half and 50kg for ground frame.
Material Stainless steel or Mild Steel Galvanized with 44mm x 44mm mesh size.
External dimensions std 1.2m x 1.2m or made to order. Most sizes are possible to align nicely with your specified surface material/pavior or specific circumstances e.g. narrower pavements where width is more important than length. Supplied in 2No. sections, 30mm deep overall with a 400mm diameter central aperture or of a size to your choice. Sf20 Support frame is 73mm deep.
Fixing guidelines
Grilles are fabricated in two halves (to wrap around tree) that are connected via 4 x Clip bolts to fix grille to ground frame.
Optional Extras
Made in stainless steel (Gr30ss) or galvanised (Gr30galv.), SFWks Tripod tree guards; watering points and floodlight apertures; Powder coating. Different sizes and shapes made to order.
Download Mesh data sheet
All product design and images are Copyright Street Furniture Works Ltd. There may be changes of detail to the specification of the products from that illustrated.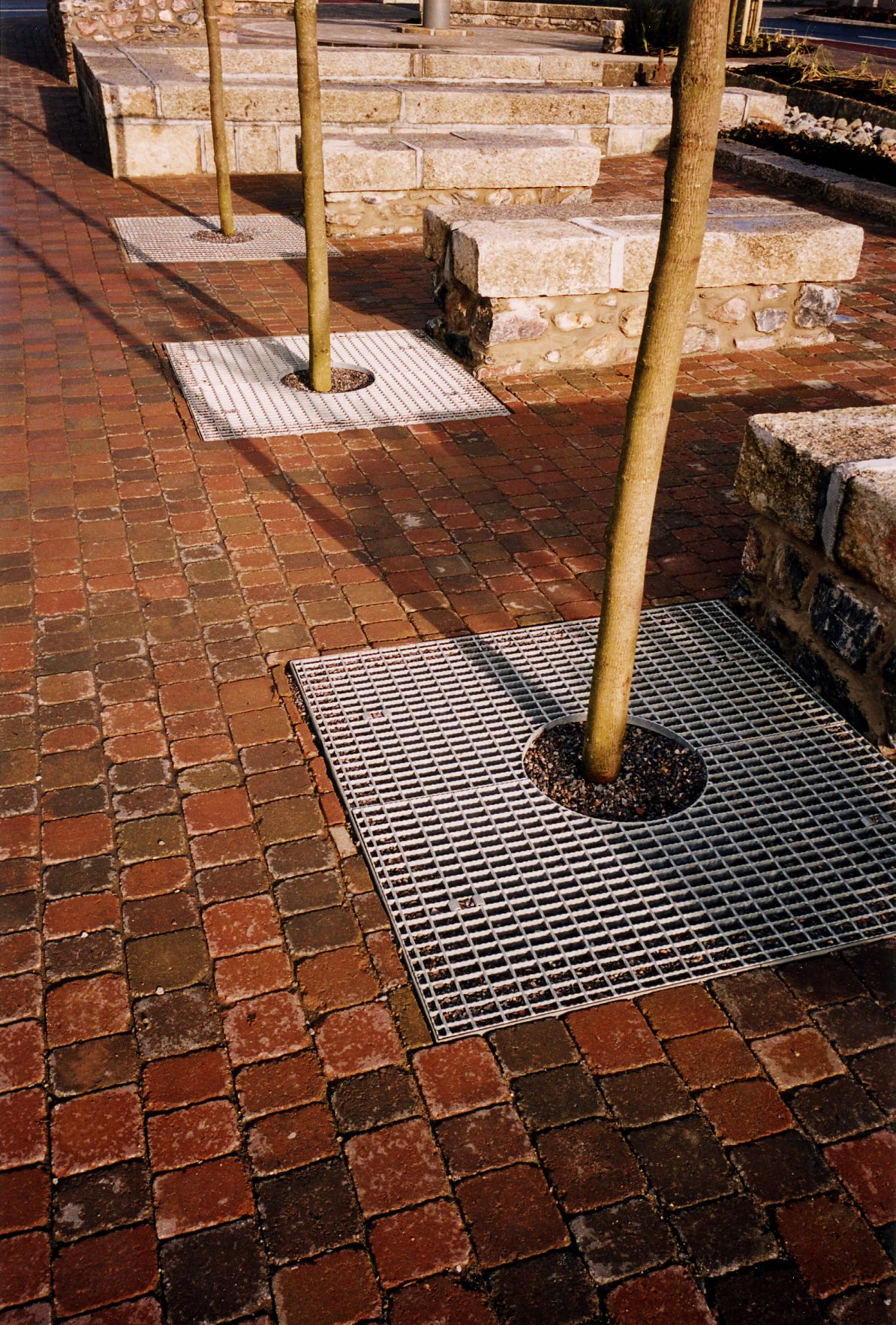 IMPORTANT
Please download data sheet for full installation, operation and maintenance liability guidelines
FOUNDATION AND FIXINGS MUST BE TO OWN ENGINEERS FINAL SPECIFICATION AND APPROVAL